Our Mission
In a nutshell, our mission is to help our members prosper through affordable banking and local financing.
Affordable Banking: We differ from a bank in that we are a not-for-profit entity that returns its profit to its members in the form of dividends, low rates on loans, and high rates on savings.
Local Financing: We serve the North Bay community and our members deposits stay right here to help our local economy grow.
Our History
Established in 1948, North Bay Credit Union is the oldest credit union in Sonoma County. It was founded by members of Sonoma County Granges who pooled their savings to help new farmers who had no access to bank credit so they could buy land and equipment to start their own farming operations. For over half a century, the credit union was the Grange farmers' financial cooperative and served their values: neighbors helping neighbors, land stewardship, and production of healthy food. Known for caring for the well-being of its members, the Credit Union remained flexible in working with its members financial woes when other banks wouldn't. In 2017, we changed our name from Sonoma County Grange Credit Union to North Bay Credit Union to better reflect the diversity of our membership and the breadth of the geography that we serve.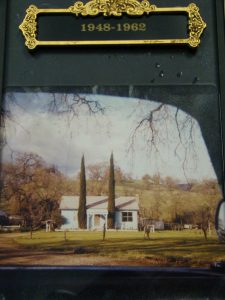 A grassroots icon, North Bay Credit Union has been a regular sponsor of local youth, farmer organizations, and events such as the Sonoma County Fair, 4-H, Ag Boosters, Farmers' Guild, Food System Alliance, Farm Trails, and more. It is the first credit union in the county to offer student loans to its members, free loans to young farmers, and scholarships to students in agriculture. During the recession of 2007-2008, North Bay Credit Union supported the foreclosure moratorium proposed by Occupy Movement activists. We are proud to be the only credit union in Sonoma County to have not foreclosed on any of our members to date.
Today, with assets exceeding $45 million and over 2,500 members, the credit union staff and directors remain as committed as ever to the personal service and sound financial decisions that our visionary founders established.
Membership in the credit union is open to all Sonoma County residents or to non-Sonoma County residents with affiliations with one of our member groups. Learn more about how to become a member.